Welcome to India's first

wellness, silk and theater

inspired coworking space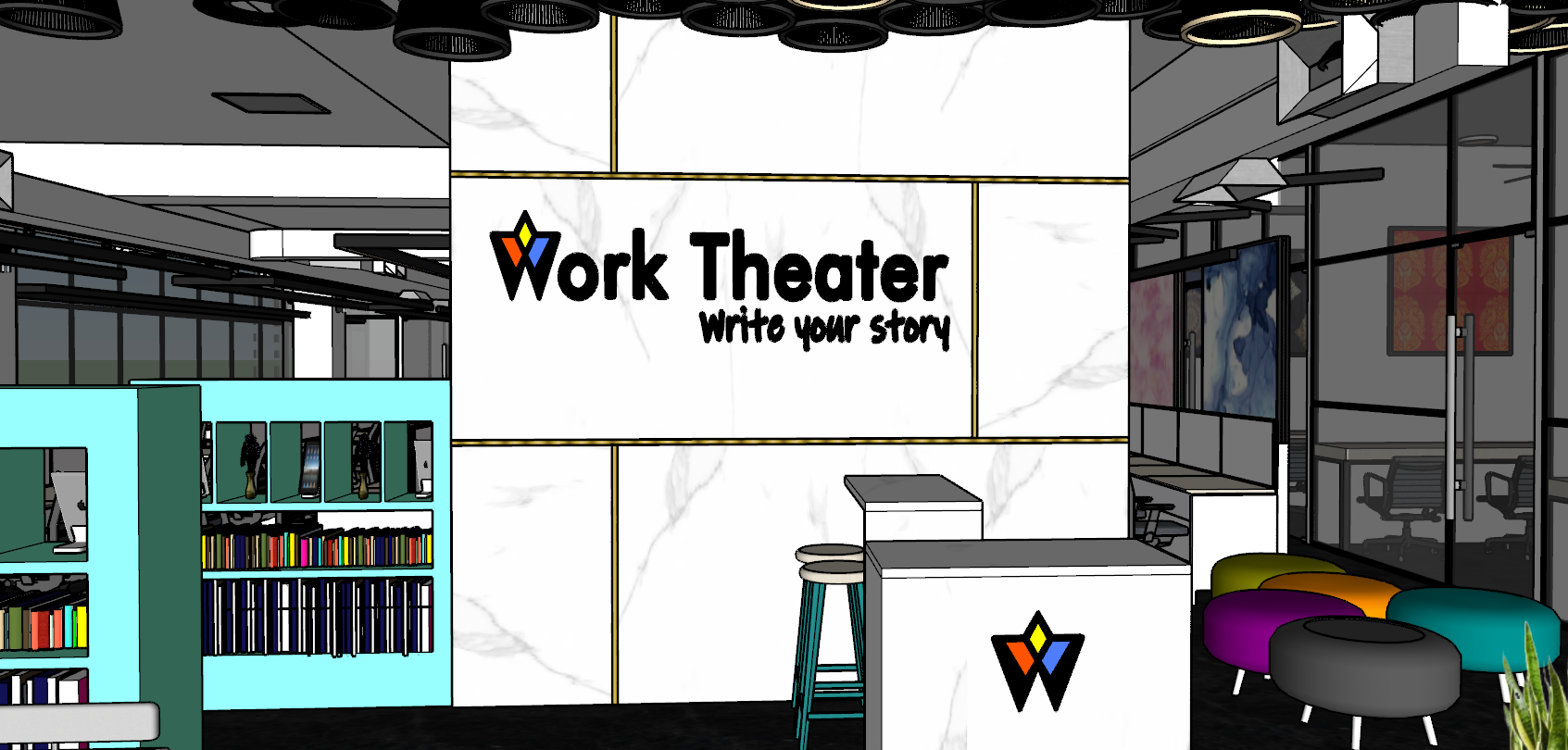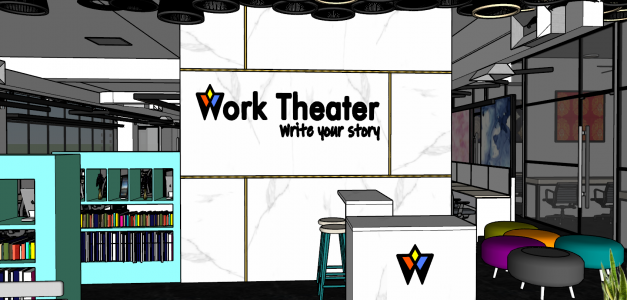 Work Theater is a boutique coworking space  in Nagarbhavi, Bangalore. We provide dedicated desks, private offices, conference rooms, private theater space, yoga area and a lot more to our community. We invite entrepreneurs, techies, creatives, financial wizards, marketers, bloggers and other professionals from various industries to join our growing community.
As we move towards a coworking evolution in office space design, the relationship between work and life needs to be complementary to each other. We understand this relationship and provide a work space that can allow you to prioritize and plan.
Our shared office space in Nagarbhavi could be your second home. A positive environment where you can go on for hours on end, do yoga, watch a movie, play a game, take a shower and then get back to the grind without worrying about anything else.
At Work Theater, we strive to inspire our community members to have fun, be creative, express their individuality, collaborate and grow their businesses. To do so, we have thoughtfully designed spaces to be multifunctional and match a variety of needs and wants of our community members.
Work Theater provides office space on rent through memberships for dedicated desks, private offices and virtual office (for company registration purposes). 
We also provide state of the art meeting rooms and private theater spaces that can be booked for a nominal fee.
Becoming a member entitles you to reap the benefits of a unique facility enriched with silk, theater and wellness themed interiors along with a vibrant community.
Dedicated desks and cabins
Dedicated desks
Your favourite spot reserved for you
A spot reserved just for you in the open area

Yoga space + Gaming space

Community meeting room access

One month security deposit
Private offices
A dedicated space for your team
₹
9000
per person per month
Your space with your team

Cabins from 2 to 6 seaters

Yoga space + Gaming space

Community meeting room access

Physical lock for your cabin

RFID access card​s for each member

One month security deposit
Day pass
A day in the open area
A flexible plan to get a feeling of the space
Flexi 10 Day pass
Any 10 days of the month
Ideal for bits of focus work during the month
Basic
Company registration support
Plus
All benefits of Basic plan

Your company name on the wall*
Prime
All benefits of Plus plan

Community meeting room access
Supreme
All benefits of Prime plan
Community meeting room

included

6 seater conference room

₹360/hr

10 seater conference room

₹540/hr

12 seater theater space

₹900/hr
GST as applicable

*One time sign board cost to be borne by client as per required design and material
Work Theater is conveniently located on the Nagarbhavi Outer Ring Road, Bangalore and is easily accessible from all parts of the city. Our immediate neighbors include the Bimal NEXA showroom, upcoming ARENA showroom, NEXA service center and SP Motors. 
Our neighborhood in Nagarbhavi  hosts a blend of residential, automotive, educational institutions, famous eateries, sport centers and parks. Overall, an ideal place for coworking with a pleasant work-life balance. Let's get in touch!